Our credit building professionals have more than 20 years combined experience working in the credit building industry. Customer satisfaction is our number one priority. We understand that the happier you are, the more referrals and customers we get, and the more our business grows. Unfortunately there are lots of companies out there trying to make a quick buck leaving their clients with broken promises and poor results.
We are beyond one-time credit building; we are dedicated to helping you develop a healthier relationship with your credit. Our focus is on you, your story, and your determination to make a change. We want to empower you to make a significant, long-lasting lifestyle change that can give you access to your financial dreams.
Our skilled consultants are here to help you get approved...
Business vs. Personal Credit. Many small business owners use personal credit to run their business. However, doing so could put you at risk if your business is ever in trouble. … However, if you are a sole proprietor, your personal credit and your business credit are closely linked in the eyes of banks and other lenders.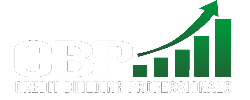 Let Us Help You Reach Your Goals